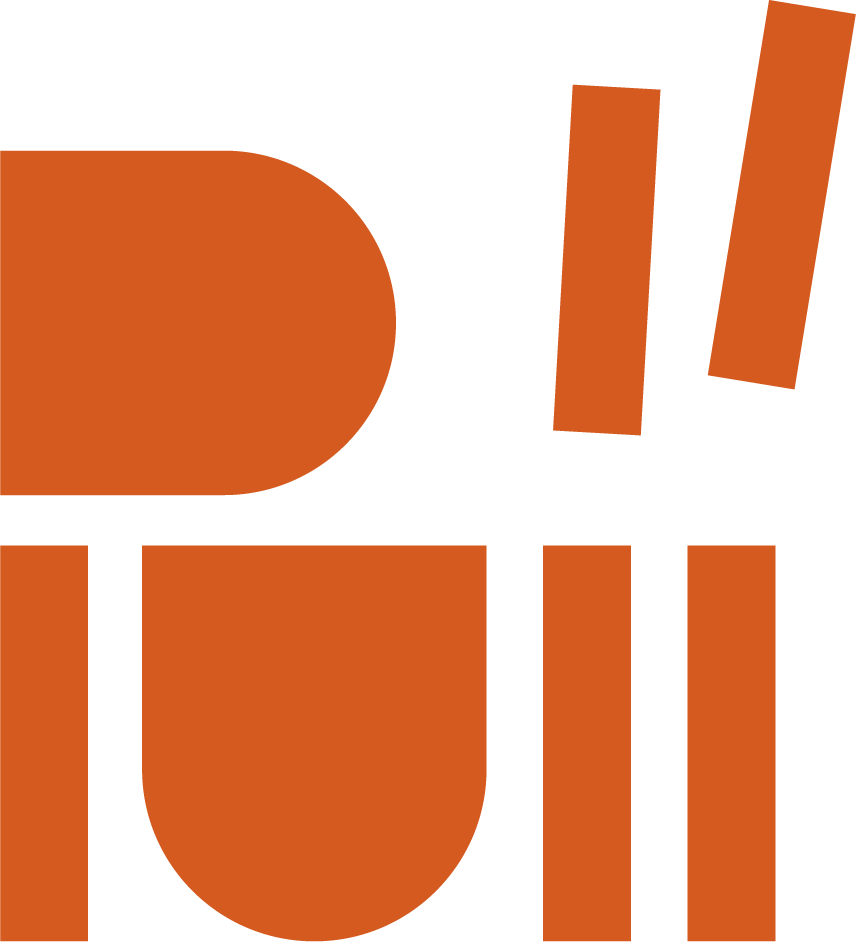 Brand Identity  |  Design Conference  |  Print Design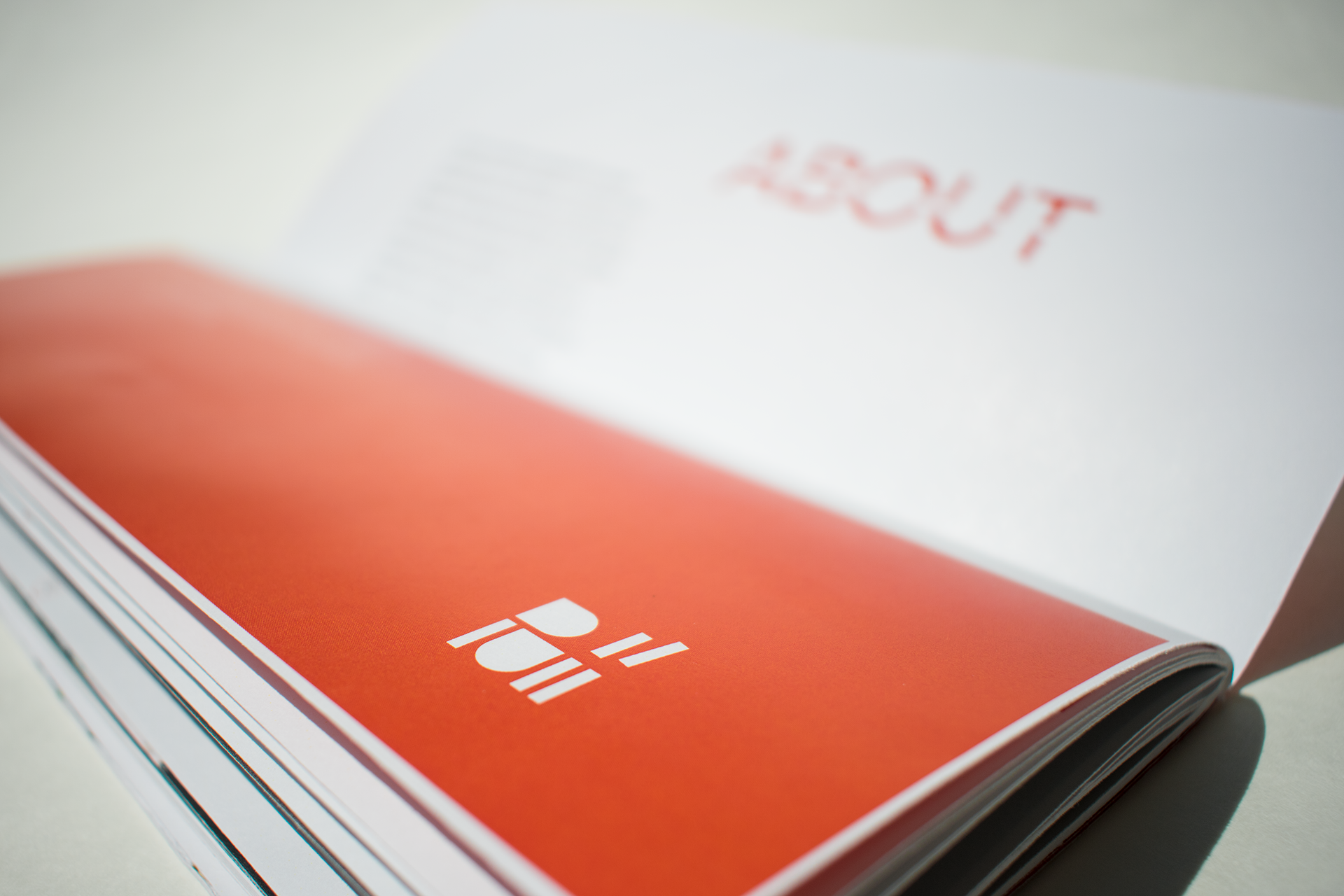 Audience
General
 — Creative professionals that either work or have an interest in exhibit design.
Specific
—
Male and female ages 25–45 with a technical or creative skillset—such as: graphic design, steel fabrication, sound design, or UI/UX design—and want to learn how to apply it to exhibit design. 
Mission Statement
To help Creatives better understand the process of story-telling through exhibit design.

Naming
A word map was created from four adjectives that drove the conference. Pull was chosen because a visitor to an exhibit should feel an intuitive pull throughout the experience. It is the role of the designers to create, control, and direct this current that the visitors will be in.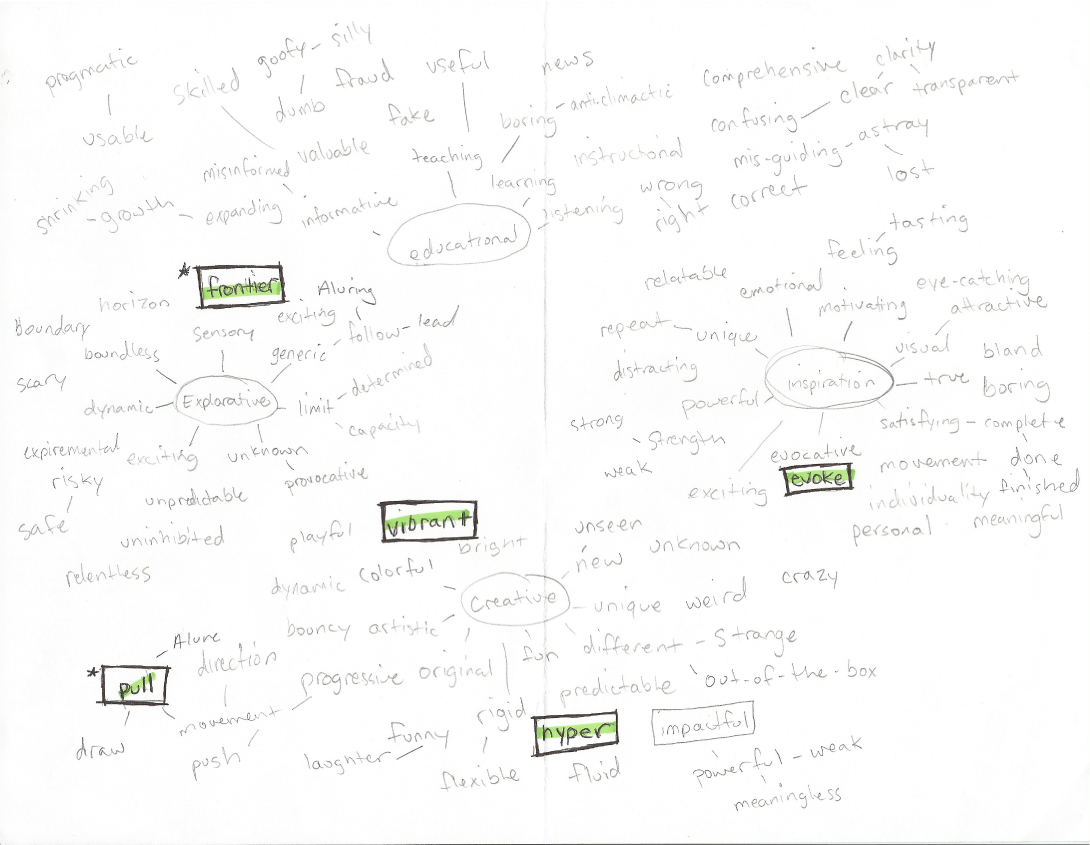 Logo
Sketches were used to break down
the name then every element was taken into consideration during further refinement.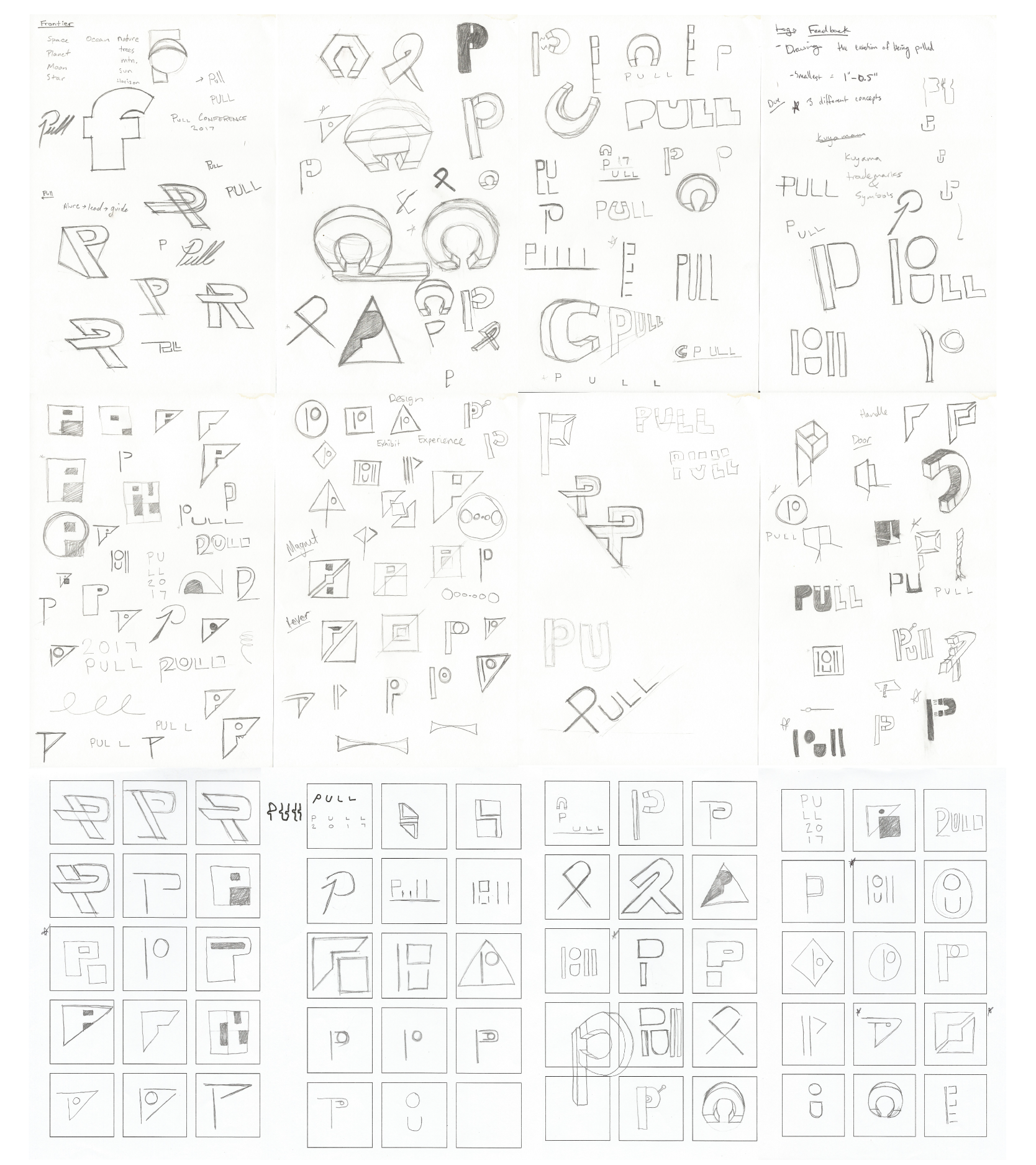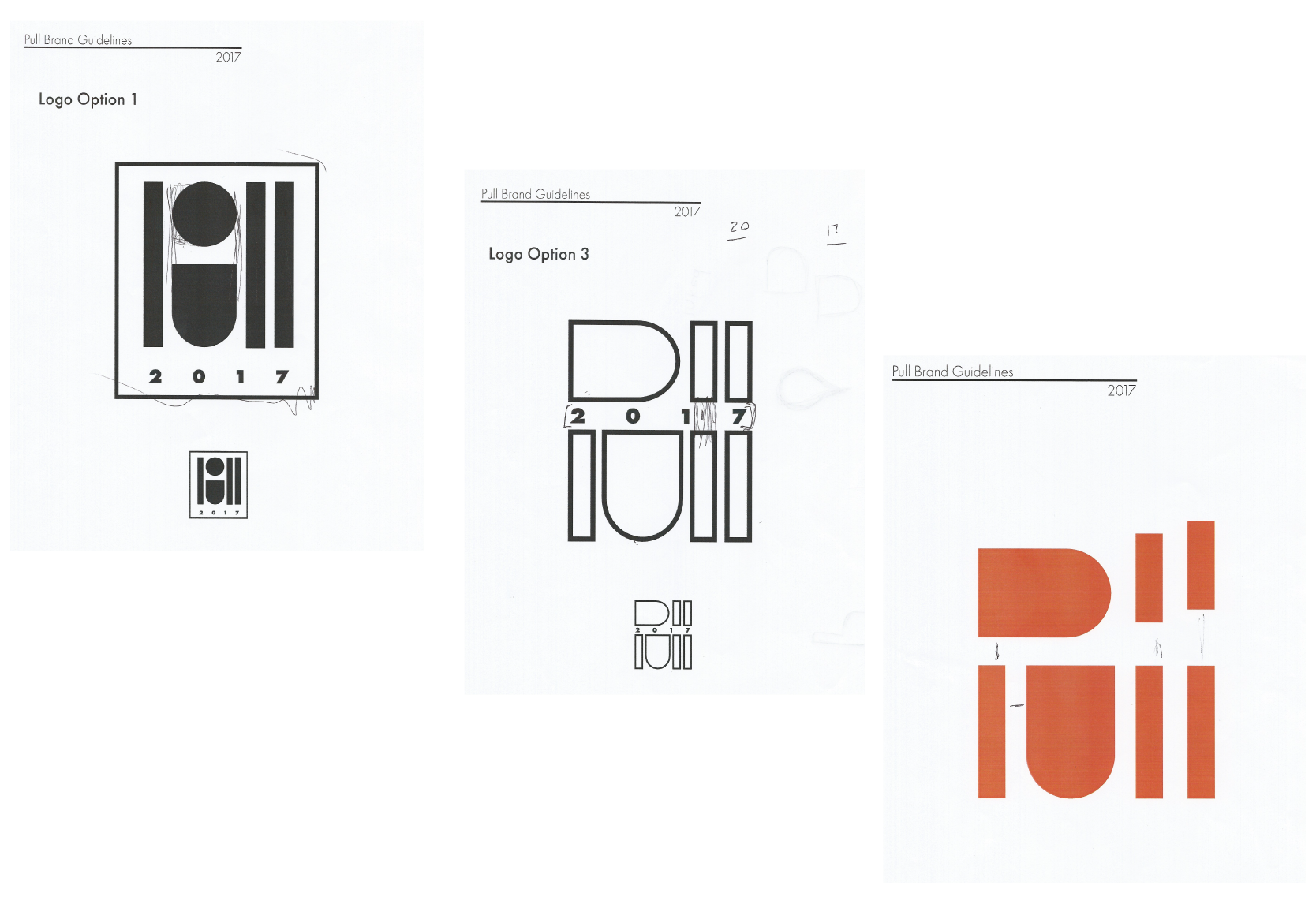 Pagination
The conference agenda contains the schedule for three days of break out sessions and keynote speakers. Due to the amount of information within the brochure, it was important to stay mindful of the pace in which it was being delivered to the attendees.